Hoo Ha ha ha Everyone!
One of our fellow Epsilonians said in the RIP alliance thread that they don't hear very much from RIP these days. Right then and there I realized that a party was in order! So on behalf of RIP, I'm throwing this Epsilon Halloween Party! I hope everyone will attend including those spooky, shapeless, and shifty RIP characters. Quite simply, Join the party! There are lots of food and drinks around and rumour has it Nyteshade, the virgins and the hot tubs are around. I believe Halloween is one part of the year Nyteshade loves best, we'll have to hear from her.
Post a funny Halloween picture, say something witty, recite a chuck poem, recall a BroGun saga, you name it. Perhaps you wish to crash the party.
Say the good, the bad, the ugly, the nice.... whatever you want of RIP... and whatever else... Door's open! Enjoy!
I tried looking for some funny Halloween smileys but it seems to be lacking... perhaps the boards could be more kind next time. OH! And here is our hostess for the party: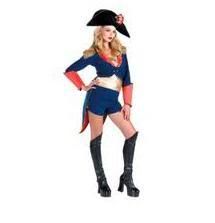 The post was edited 1 time, last by Emp_Napoleon ().