Dear players,
we hit a creative blind spot and need your help!
For an upcoming feature we need some really cool, fitting names for some units.
We need you to come up with a good, fitting name for this unit here: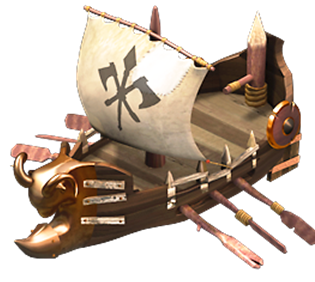 Please let us know your ideas :)
You can post your suggestion here: we will add a poll as soon as new proposal come :) Thank you!
Your Ikariam Team
EDIT: this is a barbarian ram ship.

Moved to Game Discussion. Mogwai