Dear players,
thank you so much for helping us to find a cute name for some special barbarian ships. Please be prepared, something new is coming.
Now it's time to listen to your suggestions for this 3rd kind of ship. We need you to come up with a good, fitting name for this unit here: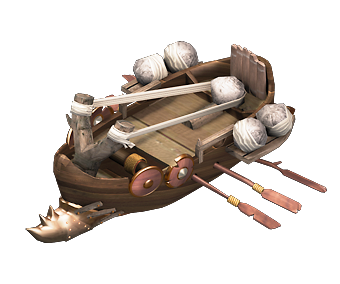 As usual, please add your suggestions to this thread. Result will be delivered to Gameforge before new server comes, so we have very little time: I'll open a poll with suggestions received in next 24 hours. Thank you very much for your valuable contribute!
Your Ikariam Team