Dear players,
in order to gather more, more direct and more quantifyable feedback in an easier, more direct way we'd like to employ a new tool our colleagues at OGame have made quite some good experience with.
You'll find a new button in the forum from now on in the right sidebar below the social media links: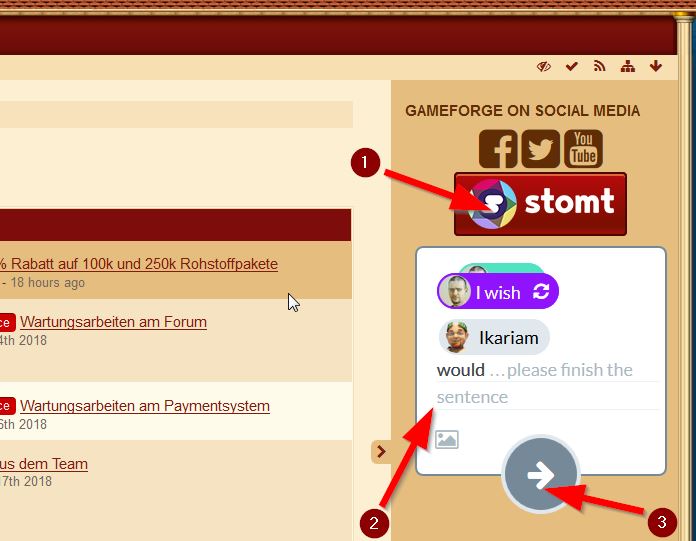 Clicking on the button (1) will load the stomt dialogue (2) where you can enter your wish or "I like Ikariam, because..." text.
Once you're done hit the button (3) to submit your stomt.
All stomts about Ikariam can be viewed at
stomt.com/ikariam
, we will react to them there directly.
We hope to have found a good, new tool with stomt that will make collecting feedback a lot easier, more quantifyable and easier for everyone to use and would appreciate if you'd use it frequently.
Your Ikariam Team